This item is being sold for: $50.00
Sold for $49.99 and going to Germany!
Used Condition Original Mustang Part
No Reserve • Reasonable Shipping
This Ford Mustang Driver's Side Mirror is a Fordpart that was removed from a restoration project. The mirror is designed for the 1969 model year. The movable mirror and remote are in good condition, but the plastic casing is broken on the base that attaches to the car body. See pictures for clarification. The piece needs some cleaning. We are giving it a 6 out of 10 points. The part is perfect for a daily driver car or restoration project that needs a working mirror and remote. Thanks for looking!
Mount casing is broken. Remote and mirror are in good, usable condition.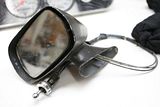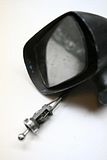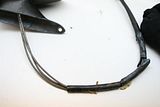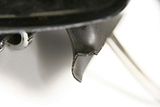 Please observe carefully and make your purchase decision accordingly.
This is an original Ford Mustang part. We guarantee the satisfaction of this part upon final inspection. It has no other warranty or guarantee of any kind and is sold as is. All we can do is describe our listing with as much detail as possible. This item is sold on consignment by MustangOnlyOne for the original owner. MustangOnlyOne has performed a complete inspection and appraisal of this part. We also provided the photo session and listing. We are very proud to offer this 1969 Ford Mustang Part up for auction.
Return to previous page