Return to previous page
1967 Mustang Convertible
Dave's Restoration Page
Summary
We are completing a full inspection and finished restoration (someone's else's) for Dave. He bought this Mustang on Ebay (not from us!) and found some unsatisfactory problems. Dave wants to make sure everything is right and road-ready. We want to make his 'Stang perfect with no problems or flaws. He also wants an audio system to "enjoy 60s favorites"!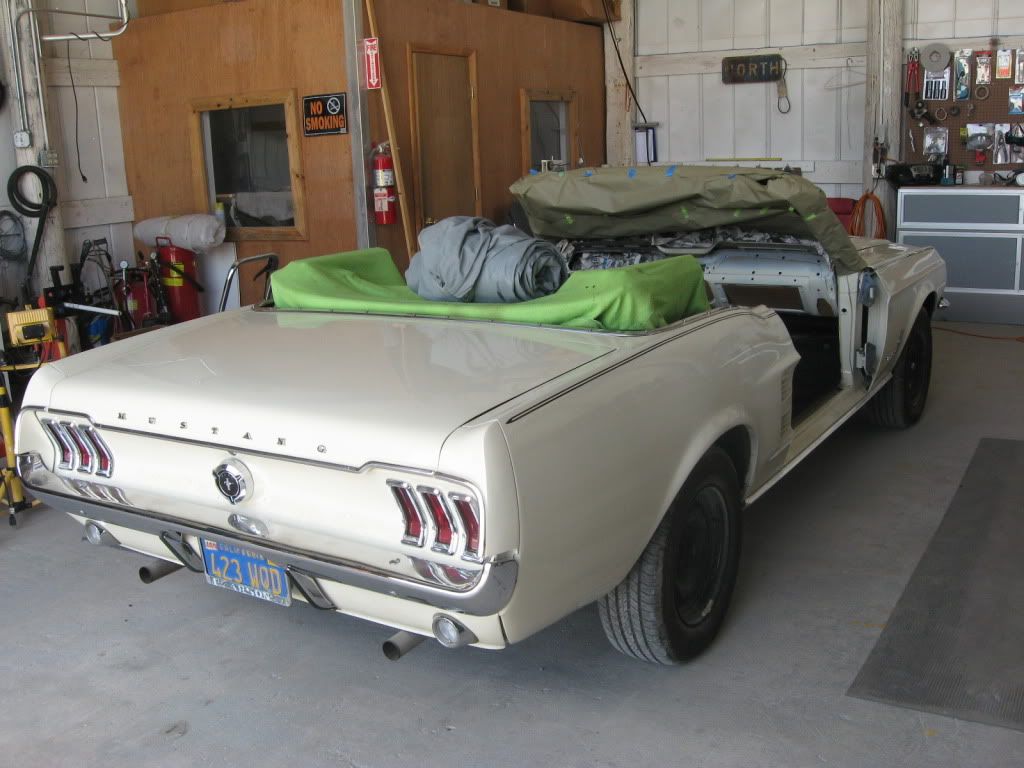 Here are some preliminary photos sent by Dave- More soon!
Dave's Mustang Blog
Click on the tag below for the latest updates on Dave's Mustang Restoration. See how it's going!
---
Payments- Parts and Labor
These payments are non-refundable.
Part's List
Here are some of the parts that we are adding to your Mustang. Let us know if there is certain part that you want on your car. Dual exhaust system? Supercharger? Let us know!
Payments
Click here to add $1000 to your Mustang Restoration Account
Click here to add $1000 to your Mustang Parts Account
---
Return to previous page