Return to previous page
Chris's 1966 Convertible
Summary
Chris is getting his '66 Emberglow convertible restored!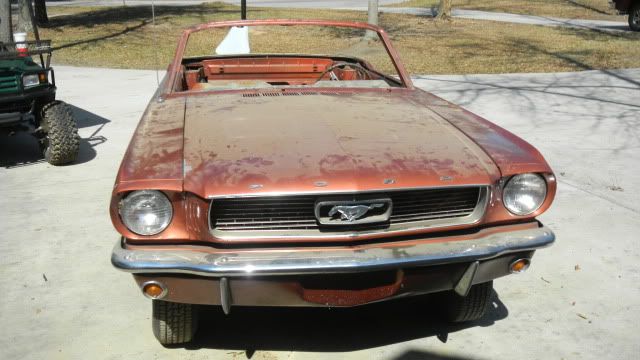 Chris's Mustang Blog
Click on the tag below for the latest updates on Chris's Mustang Restoration. See how it's going!
Leaving Home
Here is a slideshow of Chris's Mustang being delivered to MustangOnlyOne. Wow, a beauty in the rough!
---
Payments- Parts and Labor
These payments are non-refundable.
Payments
Click here to add $2000 to your Mustang Restoration Account
Click here to add $2000 to your Mustang Parts Account
---
Return to previous page